Last updated: Nov 17, 2021
Procedure Details
The epidural space, where the disc and nerves are located, is treated with an anesthetic and anti-inflammatory (steroid) solution. This injection is aimed at reducing pain by decreasing inflammation and irritation around the disc and nerve roots before they exit the spine. Herniated discs, sciatic pain, spondylolisthesis, spinal stenosis, and degenerative disc disease can all be treated with this procedure, which can be repeated regularly if required. We can perform the procedure in different regions of your spine, including the cervical, thoracic, and lumbar.
All procedures are done under fluoroscopic guidance (X-ray-guided) to ensure proper placement of the medication and may be performed in an ambulatory surgical center, fluoroscopy suite, or hospital setting. Epidural injections may not be able to change the underlying cause of pain, but they can help break the cycle of pain and make other treatments more effective. You may not feel the full benefit from this procedure for about a week.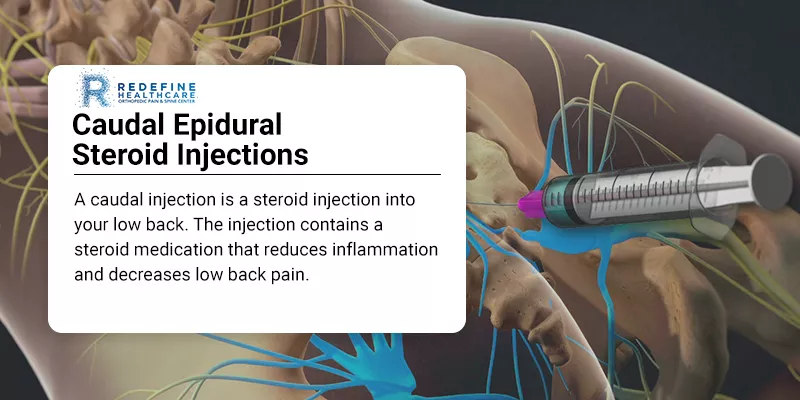 Candidates for an Epidural Injection
Over 18;
Continuous pain for over 2-3 months;
Spondylolisthesis;
Sciatica pain;
Bony Spurs;
Herniated disc;
Degenerative Disc Disease;
Degenerative Lumbar Spinal Stenosis.
Dr. Eric D. Freeman is a top-rated, best-in-class pain management doctor. He is a nationally recognized pain relief specialist and is among the top pain care doctors in New Jersey and the country. He is an award-winning expert and contributor to prominent media outlets.
Dr. Eric D. Freeman has been recognized for his thoughtful, thorough, modern approach to treating chronic pain. He has been named a "top pain management doctor in New Jersey" and one of "America's Top Physicians" for advanced sports injury treatments.