Back Pain
Back Pain Doctors Located in Edison, NJ and Union, NJ
If you're suffering from back pain, know that you're not alone. Nearly 9 out of 10 Americans experience this health condition at some point in their lives. For those under 40, back pain is the primary cause of missed work and immobility. In fact, back discomfort disables roughly two percent of the American workforce at any given time.
If you have any level of back pain, get a diagnosis, and effective treatment from the top back pain doctors to keep you on the job and active. Find lower back pain relief in northern New Jersey at Redefine Healthcare, your source for the latest pain management techniques. You can finally stop your search for a "back pain specialist near me" and call injury doctor in NJ, Dr. Freeman for an appointment. A board-certified specialist who will not only help you with your problem but also employs the latest cutting-edge treatments.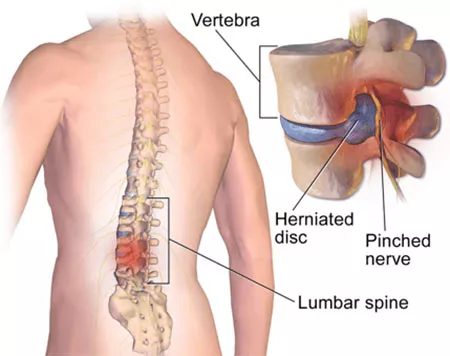 Your spine serves as the primary corridor for all sensations and movement in your body. The nerves, muscles, ligaments, bones, and cartilage in your spine are all subject to disease and injury. While there is a range of conditions that cause back pain, it usually involves:
Back Pain Symptoms
Some of the symptoms of back pain also are symptoms of more serious conditions. See your local specialist or our New Jersey doctors like Dr. Freeman if the symptoms worsen.
Come visit any of our eight New Jersey locations to meet the best in class back pain specialist Dr. Freeman and his team of highly skilled physicians. For over 20 years our doctors in Edison, NJ and Union, NJ provide an accurate diagnosis and treatment plan for an effective and fast-acting pain relief.
Depending on its location and back pain causes, this health condition manifests as:
Lingering muscle aches
Sudden stabbing sensations
An agonizing burn down your leg
Numbness and tingling down your leg
Pain that's aggravated by lifting, leaning or standing for extended periods
Pain that subsides while laying down
Seek immediate medical attention if you experience symptoms including:
Loss of bowel or bladder control
Fever
A recent injury, fall or accident
Enduring these symptoms regularly can ruin your quality of life and prevent you from normal daily activities. Return to a discomfort-free life by searching for the best "back pain doctor near me" to get the relief you deserve. Only a trained specialist like Dr. Freeman, using advanced diagnostic tools, can make an accurate diagnosis of the source of your problem.
Back Pain Causes
As there are many different types of backaches, there are also several different causes. Determining your diagnosis means you will get the correct care. Any doctor can treat your symptoms, but only an expert New Jersey back pain doctor in Edison and Union NJ like Dr. Freeman can pinpoint the reason for your discomfort and take steps to treat it at its source.
Some of the most common include:
Herniated disc. The discs that cushion and separate your vertebral bones have a tough outer layer with a soft center. When these discs rupture, either through damage or aging, the soft core leaks out of the casing. A herniated disc creates a pinched nerve that causes discomfort.
Back injury. Accidents, falls, overexertion, and athletic strains are among the most common types of injuries.
Spinal stenosis. The spinal canal shrinks, compressing your spinal column.
Osteoarthritis. The spine develops bone spurs and loses stability.
Soft tissue strain. Repetitive movements at work or play or sudden exertion that leads to a pulled back — can strain or damage spinal ligaments or back muscles.
Scoliosis. A congenital malformation of the spine, this condition leads to back pain later in life.
Osteoporosis. This degeneration and weakening of your bones can eventually lead to spinal compression fractures.
Post-laminectomy syndrome. Failed back surgery can lead to continued or even heightened backache.
Spondylolisthesis. This condition refers to the slipping of your vertebrae.
Myofascial pain syndrome. Often a chronic condition, this muscle tightness responds well to physical therapy.
Sacroiliac Joint Dysfunction. Damage to the joint connecting your pelvis and spine is a leading cause of lower back pain.
If you have any of the conditions above schedule an appointment with our doctors to get the relief you need in the safe, reassuring hands of the best back injury doctors in NJ.
What Types of Treatment Can a Back Pain Specialist Offer?
If you're one of the millions of Americans wondering how to relieve back discomfort, you've probably been overwhelmed with commercials promising relief. Back pain treatment has become a $100 billion per year business, and much of it is either deceptive or ineffective. When you search for a "back pain doctor near me", look for a team of specialists that listens to your concerns and do not brush aside your problems.
If back discomfort has become a problem in your life, you need the help of a trained pain relief management specialist with years of experience in the treatment.
After a careful diagnosis using state-of-the-art techniques, your sports injury clinic Redefine Healthcare doctor develops a treatment program that may include remedies such as:
Medications. Over-the-counter anti-inflammatories, steroid injections, narcotics, anti-depressants, and topical creams
Physical therapy. Posture improvement, electrical stimulation, strength exercises, and flexibility stretches
Surgery. Only for structural problems that don't respond to other treatments, as a last resort
Frequently Asked Questions
How to relieve lower back pain?
This type of discomfort can significantly interfere with your quality of life. If this is the case for you, there are multiple treatment options that can help you get lower back pain relief.
Some of the commonly overlooked but effective options are as follows:
Release your inner endorphins
Get enough restorative sleep
Exercise your core
Engage your brain
Find activities that make you happy
Stretch your hamstrings twice a day
Soothe the ache with cold and/or hot
If your discomfort is severe and it does not disappear after a few days of lower back pain treatment, your best bet would be to consult a doctor.
How do I know if my back pain is serious?
It is highly recommended to consult a specialist if your pain is severe and it does not improve with rest. Another indicator might be the discomfort that spreads down one or both legs, especially if it extends below the knee. It would be a good idea to visit a specialist if your back pain causes weakness, tingling, or numbness in one or both legs.
Are there any alternative back pain treatment options?
There are several alternative therapies that might help relieve discomfort and they include:
Acupuncture
Massage
Chiropractic adjustments
Relaxation techniques
Cognitive-behavioral therapy
Before starting any of the aforementioned treatments, you should talk to your doctor.
How is back pain normally diagnosed?
A physical examination is everything that is needed for an accurate diagnosis. During this assessment, your doctor will test your ability to stand and walk, your spine's range of motion, reflexes, leg strength as well as your ability to detect sensations in your legs.
However, if your doctor suspects a serious condition, other tests might also be ordered, including:
X-rays
Blood and urine tests to check for underlying conditions
Computer tomography (CT) scan
Electromyography (EMG) to test nerve conduction
How to sit with lower back pain?
The following recommendations might be extremely helpful if you suffer from severe lower back pain:
Sit as little as possible and when you do, sit only for short periods of time (10 to 15 minutes)
Sit with back support (such as a rolled-up towel) at the curve of your back
Keep your knees and hips at a right angle
Use a footrest or stool if necessary
How to sleep with lower back pain?
This discomfort is commonly brought on by stress or strain from bad posture, improper sleeping position, and other lifestyle habits. If you are already suffering from this issue, you should pay special attention to the way you sleep. Therefore, the below-listed recommendations regarding might help you get relief:
Sleep on your side with a pillow between your knees: the pillow will keep your pelvis, spine, and hips in better alignment.
Sleep on your stomach with a pillow under your abdomen: this position can help you relieve stress that is placed on the space between your discs.
Sleep on your side in the fetal position: curling into this position will open the space between vertebrae.
Keep in mind that alignment is key. Regardless of the position you choose, maintaining proper alignment of your spine is the most essential part of the equation. You should be extremely careful with the way you turn in bed. It is advised to move the entire body together, keeping your core tight and pulled together.
If you're tired of suffering from back pain, get the treatment you need to resume your normal activities. When you search for the "best back doctor near me" you will see that our team not only has the most qualified doctors but also employ cutting-edge technologies that provide effective pain relief.
Contact the best injury doctor in NJ, Dr. Freeman, or his team of doctors and specialists of New Jersey at Redefine Healthcare. Visit one of our six locations in NJ to meet our specialists and return to normal life!
Why Choose Our Pain Management Clinic in NJ?
Same-day appointments
In-network, tier-one facility
Comprehensive and compassionate pain care
Convenient locations throughout
Central & Northern NJ
24 hour turnaround on needed notes and documentation
Non-surgical, interventional pain care in Edison, NJ & Union, NJ
Pain Treatment Locations in Central and Northern NJ
2500 Morris Ave, Suite 220
Union, NJ 07083
925 Clifton Ave, Suite 203
Clifton, NJ 07013
10 Parsonage Road, Suite 208
Edison, NJ 08837
922 Main Street, Suite 201
Paterson, NJ 07503
185 Fairfield Ave, Suite 2A
West Caldwell, NJ 07006
870 Palisade Ave, Suite 205
Teaneck, NJ 07666
200 Perrine Rd., Suite 220
Old Bridge, NJ 08857
350 Forsgate Dr.,
Monroe Township, NJ 08831
11 West 25th Street,
Bayonne, NJ 07002