Board-certified physicians provide a non-surgical approach to treating back pain and other pain conditions.
Back pain is one of the most common reasons for a doctor's visit. New Jersey Pain Care Center has some of the nation's top spine doctors to treat your pain. Located in Northern New Jersey, Back Specialists offer world-class leadership in diagnosing and treating complex spine-related problems. Board Certified, Interventional Spine Specialist Eric Freeman and his team of doctors and health specialists have expertise in treating back ailments and providing urgent spine care. Serving Edison, NJ and Union, NJ, our patients can expect a thorough diagnosis and effective treatments to relieve them of the pain associated with back problems.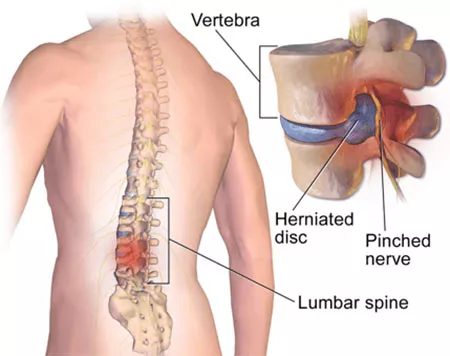 Back Pain Doctors Located in Edison, NJ, and Union, NJ
Our doctors that specialize in back pain never offer a cookie-cutter solution, offering a unique perspective on the available treatment options to treat and prevent recurring back pain.
If you experience a constant or more burning or electric type of pain, seek help from the top-rated team of back pain doctors in New Jersey. Redefine Healthcare, your source for cutting-edge pain treatment techniques, will help you live a pain free life. You may finally put an end to your search for a "back pain specialist near me" and make an appointment with Dr. Freeman, an injury doctor in NJ, to help you relieve the acute or chronic pain using FDA-approved and time-tested treatments.
The spine is the primary pathway for all sensations and movements in your body. Your spine's nerves, muscles, ligaments, bones, and cartilage are all vulnerable to disease and injury. While there are other conditions that can cause back pain, the following are the most common:
What Are the Symptoms of Back Pain?
Some back pain symptoms may also indicate a more serious health condition that requires treatment. If your symptoms worsen, see your local specialist like Dr. Freeman.
Meet the best-in-class back pain specialist Dr. Freeman and his team of highly skilled physicians in Edison and Union, NJ locations. We have provided an accurate diagnosis and treatment plans for effective and fast-acting pain relief for over 20 years.
Depending on its location and cause, back pain manifests as:
Lingering muscle aches
Sudden stabbing sensations
An agonizing burn down your leg
Numbness and tingling down your leg
Pain that's aggravated by lifting, leaning, or standing for extended periods
Pain that subsides while laying down
Seek immediate medical attention if you experience the following symptoms:
Loss of bowel or bladder control
Fever
A recent injury, fall, or accident
Experiencing these symptoms on a regular basis can decrease your quality of life and prevent you from engaging in normal daily activities. Only a trained specialist, such as Dr. Freeman, can accurately diagnose the cause of your condition using advanced diagnostic tools.
What Are the Risk Factors for Back Pain?
While back pain can affect anyone at any age, the following factors may increase the risk of having painful symptoms in your back:
Age. Individuals aged 30 and older are more likely to have back pain as their spinal disks lose moisture and begin to shrink, putting more strain on facet joints and leading to arthritis.
Excess weight. Obesity or carrying extra weight might result in a higher incidence of back pain by putting more strain on joints and spinal disks.
Diseases. Those who have a family history of arthritis or certain types of cancer are more likely to experience back pain.
Sedentary lifestyle. Constantly taking time off from exercises can lead to stiffening and weakening of back muscles, resulting in painful symptoms.
Occupational factors. Lifting or moving heavy objects at work and spending the day sitting with poor posture or back support are examples of job-related stressors that can lead to a back injury.
Tobacco use. Cigarette smoking makes your spine more prone to degeneration by lowering calcium absorption and restricting blood flow to vital structures in the spine.
Psychological conditions. Anxiety disorders and depression, which are characterized by recurrent aches and pains, can directly contribute to chronic back pain.
Dr. Freeman, our injury specialist, strives to approach every back pain case individually. He will get the whole picture of your symptoms by carefully evaluating your behaviors, posture, lifestyle, and family history, as well as utilizing cutting-edge diagnostic testing. He will then create a non-invasive and effective treatment plan to provide immediate relief and enhance your quality of life.

What Are the Causes of Back Pain?
Dr. Freeman, our leading New Jersey back pain doctor can pinpoint the source of your discomfort and take appropriate steps to treat it. Dr. Freeman differentiates five main categories of back pain causes:
Mechanical. Pain occurs because of the injury to the spine, soft tissues, or intervertebral discs. Pregnancy is sometimes seen as a mechanical cause of pain.
Inflammatory. An acute inflammatory process causes the pain.
Degenerative. Osteoarthritis is related to the degenerative cause of pain.
Infectious. It includes infections of the spine, epidural abscesses, discs and soft tissue abscesses.
Oncologic. This type of pain is caused by Lytic lesions, bone marrow cancers, or compressive nerve phenomena from adjacent space-occupying lesions.
It is worth mentioning that a variety of non-back-related health conditions can cause pain in the back. Pneumonia or obstructive kidney disease, for example, can result in back discomfort or pain. Hence, when assessing your condition, your back pain specialist in New Jersey should not rule out these processes from the differential diagnosis.
Some of the most distinguishing reasons for back pain are:
Herniated disc. The discs that cushion and separate your vertebrae have a tough outer layer and a soft center. When these discs rupture due to damage or aging, their soft core leaks out of the casing. A herniated disc causes a pinched nerve resulting in pain.
Back injury. The most common sorts of injuries are those caused by accidents, falls, overexertion, and athletic strains.
Spinal stenosis. The spinal canal shrinks, compressing your spinal column.
Osteoarthritis. The spine develops bone spurs and loses stability.
Soft tissue strain. Repetitive movements at work or play, as well as sudden exertion that results in a pulled back can strain or damage spinal ligaments and back muscles.
Scoliosis. A congenital malformation of the spine, this condition leads to back pain later in life.
Osteoporosis. This degeneration and weakening of your bones can eventually lead to spinal compression fractures.
Post-laminectomy syndrome. Failed back surgery can lead to continued or even increased backache.
Spondylolisthesis. This condition refers to the slipping of your vertebrae.
Myofascial pain syndrome. Often a chronic condition, this muscle tightness responds well to physical therapy.
Sacroiliac Joint Dysfunction. Damage to the joint connecting your pelvis and spine is a leading cause of lower back pain.
If you have any of the conditions above, schedule an appointment with our doctors to get the relief you need in the safe, reassuring hands of the best back pain doctors in NJ.
What Are My Back Pain Treatment Options?
Various back pain treatments are available depending on the pain's age, cause, and duration. If back pain has become a problem in your life, you require the help of a trained pain relief management specialist with years of experience.
Following a thorough diagnosis using state-of-the-art techniques, your specialist at Redefine Healthcare sports injury center develops a treatment regimen that may include remedies such as:
Medications. Over-the-counter anti-inflammatories, steroid injections, narcotics, anti-depressants, and topical creams.
Physical therapy. Posture improvement, electrical stimulation, strength exercises, and flexibility stretches.
Surgery. Only for structural problems that don't respond to other treatments, as a last resort.
According to the American Pain Society's guidelines surgery is only an option for people who have disabling low back pain that has been affecting their quality of life for more than a year.
What Are the Possible Complications?
Back pain complications are classified as social or physical, and the underlying causes of pain determine them.
The most common complications include:
Chronic pain
Cauda equine syndrome
Disability
Increased absenteeism
Decreased gross domestic product
Back pain is the most common cause of disability in the United States. The ounce of prevention is to stop pain before it becomes chronic or causes disability. To avoid overlooking a potential malignancy or severe nerve root compression resulting in paralysis, you should take all precautions. With Redefine HealthCare, you can be confident that our spine specialists will be there to support and guide you during your treatment and recovery.
What Is the Epidemiology of Back Pain?
Back pain has always been a common health problem in the adult population. According to the research, published on NCBI, approximately 23% of the world's adults experience back pain. A one-year reoccurrence rate ranges from 24% to 80%, and the lifetime prevalence is around 84% in the adult population. Back pain is the leading cause of missed work and immobility in those under the age of 40. Back pain impairs about 2% of the American workforce at any given time.
Frequently Asked Questions
How Do I Know if My Back Pain Is Serious?
If your pain is severe and does not improve with rest, we strongly recommend you to see a specialist. Another sign may be pain that travels down one or both legs, especially if it goes beyond the knee. If your back pain causes weakness, tingling, or numbness in one or both legs, you should seek medical care immediately.
Are There Any Alternative Back Pain Treatment Options?
You can relieve discomfort with several alternative therapies, including:
Acupuncture
Massage
Chiropractic adjustments
Relaxation techniques
Cognitive-behavioral therapy
Before starting any of the treatments above, you should talk to your doctor.
How Is Back Pain Normally Diagnosed?
A physical examination is all that is required for an accurate diagnosis. During this assessment, your doctor will check your ability to stand and walk, the range of motion in your spine, reflexes, leg strength, and your ability to detect sensations in your legs.
However, if your doctor suspects a severe condition, other tests might also be ordered, including:
X-rays
Blood and urine tests to check for underlying conditions
Computer tomography (CT) scan
Electromyography (EMG) to test nerve conduction
The best course of care for a painful, stiff back is always an individualized treatment plan developed by a back injury doctor specializing in diagnosing and addressing chronic and acute back problems. Redefine Healthcare's team of orthopedic specialists offers cutting-edge back pain treatment options, such as steroid injections, physical therapy, and minimally-invasive surgery, at two convenient locations in Edison, NJ, and Union, NJ. To schedule an in-person consultation, call us at (732) 906-9600. Contact the best injury doctor in NJ, Dr. Freeman, or his team!


Everyone is so pleasant and always has the time to listen to your situation. I would highly recommend Dr. Freeman and his staff for your pain management needs. I am so lucky that I have found Dr. Freeman as my doctor for my pain management!

Julie
Dr. Eric D. Freeman is a top-rated, best-in-class pain management doctor. He is a nationally recognized pain relief specialist and is among the top pain care doctors in New Jersey and the country. He is an award-winning expert and contributor to prominent media outlets.
Dr. Eric D. Freeman has been recognized for his thoughtful, thorough, modern approach to treating chronic pain. He has been named a "top pain management doctor in New Jersey" and one of "America's Top Physicians" for advanced sports injury treatments.
Why Choose Redefine Healthcare?
Same-day
appointments
Convenient locations throughout
Central & Northern NJ
In-network,
tier-one facility
24 hour turnaround on needed
notes and documentation
Comprehensive and
compassionate pain care
Non-surgical, interventional pain care
in Edison, NJ & Union, NJ