Neck pain, also called cervical pain, can indicate anything from a painful medical condition to trauma that you are not aware of. If your neck pain is moderate to severe or is accompanied by weakness or pain radiating into both arms or legs, you may need specialized care to find relief. Redefine Healthcare is a pain management clinic with physicians who are experts in injury rehabilitation care and interventional pain medicine, with a focus on identifying the source of your symptoms and providing treatments that eliminate or drastically reduce them. If you need help with neck pain, call one of our Northern New Jersey offices in Union, Edison, Paterson, Bayonne, or Clifton, or book an appointment online.
Due to neck and back issues, I was in pain every day. Dr. Freeman and his staff have always been there to help. They are very up-to-date with the techniques and make life easier. Thank you for being there!
Christine
What Is Neck Pain?
Your neck is made up of muscles, ligaments, and the upper spinal vertebrae. It is vulnerable to strains and other injuries at all stages of life due to its range of motion and lack of protection.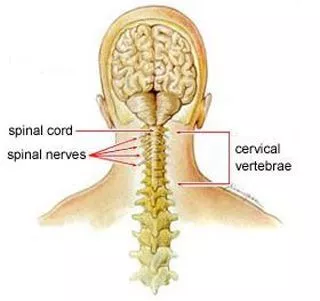 Neck pain symptoms can range from subtle and intermittent to chronic and debilitating and can be caused by a variety of factors. About half of the population reports having this health problem by middle age. Typically, 2% to 11% of the population is experiencing neck pain at any given moment. Neck ailment is common and is often caused by bad posture, as many jobs require leaning in front of a computer screen or hovering over a workbench. In rare cases, your ache can be a symptom of something more serious.
If your aches are accompanied by numbness or tingling in your arms or hands, you should seek medical attention right away.
You don't have to suffer when you see doctors who specialize in interventional pain management techniques, such as those at Redefine Healthcare's center for pain management. Rely on the specialists to accurately diagnose the source of pain based on medical history, physical exam, and various imaging tests such as X-rays, CT scans, and MRI tests. We treat pain regularly and have the most up-to-date medical diagnostics equipment and therapeutic techniques to determine the cause of your pain and treat it at its source.
Types of Neck Pain
Because of the complex and delicate structure of the neck, discomfort can manifest in a variety of ways. The following are the most often reported types:
Muscular. Your neck muscles can become achy and sore after strenuous activity or psychological stress. Muscle spasms in the neck can cause painful tightness and stiffness.
Headache. Headaches are caused by muscle tension or spasms and often appear at the back of the head or the top of the neck.
Vertebral. Arthritis in the vertebral facet joints can cause sharp and dull aches when you move your head from side to side.
Nerve-related. A pinched nerve can cause various levels of discomfort. Depending on the nerve, the numbness may even extend through the arm and down to your hands.
Neck Pain Symptoms
Common neck pain symptoms include:
Pins and needles sensations or numbness in the arms
Soreness and stiffness in the neck when turning the head side to side
Confusion, fever, and headaches
Sharp shooting pains or dull aches in your neck or shoulder
Neck Pain Causes
You can experience pain because of trauma, poor posture, or disease. Some of the common triggers include:
Neck or back injuries from an automobile accident or sports injury are some of the most common types of injuries that lead to discomfort;
Herniated discs in the upper back can place enough pressure on the area to cause a pinched nerve in the neck;
Arthritis in the neck. Osteoarthritis or rheumatoid arthritis often occurs after years of wear and tear or from an immune disorder;
Congenital bone defects;
Meningitis;
Cancer;
Tumors.
Neck pain specialists in New Jersey can determine the source of the pain and develop a comprehensive and individualized treatment plan.
When To See a Pain Specialist?
It is time to contact a specialist at Redefine Healthcare if:
Your discomfort lasts more than a month and does not improve;
You get chills;
You have a severe headache along with neck pain;
You experience loss of sensations, tingling, or weakness in your arms or hands;
You lose your balance while walking;
You're not able to control your bowel or bladder;
You get nauseous, sweat excessively, or feel short of breath.
These could be indicators of more serious spinal problems. Our doctor will determine the severity of the condition and help you get neck pain relief.
Neck Doctors near me. Redefine Healthcare specialty-trained neck doctors have a deep knowledge of the causes of neck pain, such as degenerative disc disease. Neck doctors are also trained to treat neck injuries caused by wear and tear, as well as neck pain caused by inflammation-related conditions that worsen over time, such as osteoarthritis. A specialty-trained specialist can assist patients experiencing any of these types of neck pain in determining the best treatment option for them.
Neck Pain Diagnosis
A physical examination, imaging tests, blood tests, and, if necessary, electromyogram (EMG) and nerve conduction studies can help a specialist diagnose your specific condition.
What Types of Pain Treatment Do We Offer?
At Redefine Healthcare, our experts always begin with the least invasive forms of treatment. Options for conservative treatment include:
Rest;
Physical therapy and exercise;
Weight loss, if necessary;
Smoking cessation, if required;
Alternating ice and heat;
Chiropractic alignment;
Posture improvement;
Therapeutic massage;
Anti-inflammatory medicine.
If your neck pain persists and none of the conservative treatments seem to be working, your doctor may guide you to more aggressive forms of minimally invasive medical treatment, such as:
Muscle relaxants;
Tricyclic antidepressants;
Cervical neck brace;
Topical steroids;
Corticosteroid injections;
Transcutaneous electrical nerve stimulation (TENS);
Traction.
If these treatments haven't provided significant relief after six to eight weeks, surgery may be necessary. While surgery is rarely required, it effectively relieves pressure on the nerve root or relieves spinal cord compression.
How Can I Prevent Neck Pain?
Although completely eliminating the risk of neck pain is impossible, there are steps you can take to lower it significantly and preserve your spine health. These steps are as follows:
Maintain proper posture
Achieve and maintain a healthy weight level
Set up an ergonomic workstation
Properly position your spine when sleeping
Stay physically active
Follow a healthy diet
Frequently Asked Questions
How to Relieve Neck Pain?
Treatment is heavily influenced by the underlying cause of the problem. However, for widespread, minor neck pain causes, you can make use of the following recommendations:
Apply heat or ice to the area;
Use over-the-counter medications such as ibuprofen or acetaminophen;
Avoid strenuous activities;
Practice slow range-of-motions exercises, up and down, side to side, and from ear to ear.
If your pain is severe and does not disappear after a few days of treatment, your best bet would be to consult a doctor.
How to Sleep Properly With Neck Pain?
The two best sleeping positions for neck pain are on your side or on your back. If you sleep on your back, a rounded pillow will help support the natural curve of your neck. You can always see a pain specialist for advice on the best neck pain pillow.
How Do I Know if My Neck Pain Is Serious?
Neck aches might be an indication of a more serious problem in rare cases. If your pain is accompanied by numbness or loss of strength in your hands or arms or if you experience a severe ache in your shoulder or down your arm, you should seek medical attention right away.
How Long Does Neck Pain Last From Sleeping Wrong?
Neck pain from sleeping wrong lasts from one to three days in most cases.
When Should I Look for Medical Assistance?
You should seek medical assistance if your symptoms persist for longer than a week. Other reasons to consult a neck pain doctor include:
Severe neck pain without apparent causes;
Fever;
Headache;
Lump in your neck;
Swollen glands;
Weakness;
Vomiting;
Trouble breathing or swallowing;
Numbness;
Inability to move your hands or arms;
Inability to touch your chest with your chin.
Furthermore, if you have been in an accident or have fallen and your neck hurts, do not wait any longer and get medical attention right away.
Can Exercises Help My Back and Neck Problems?
Physical exercises can help strengthen your back and neck muscles, alleviate the pain and improve your posture. The most common preventive neck pain exercises are:
Side Rotation;
Chair stand;
Heel raise;
Single leg raise;
Staggered chair stand;
Standing side leg lift;
Front plank on the table.
Your doctor can show you how to do these exercises correctly. Massages and regular neck stretches can also help you recover.
What Is the Relation Between Neck Pain and Headache?
The common headaches causes are often related to neck issues. Headache can be a result of muscle tension and trigger points. The suboccipital muscles located at the base of the skull can contract and cause recurring migraines. The contraction of these muscles can be due to stress, depression, head injury, or anxiety. These muscle spasms can happen at any age but are more prevalent in adults and teenagers.
Do you have any questions about neck pain treatment? Would you like to meet with one of the best-rated neck pain doctors in NJ, Dr. Eric D. Freeman, and his pain management team? Please get in touch with our office to schedule an appointment with the best pain relief specialist in Union, Paterson, Clifton, and Edison, New Jersey.
Read more: 7 Tips for Relieving Headaches Caused by Neck Pain
Dr. Eric D. Freeman is a top-rated, best-in-class pain management doctor. He is a nationally recognized pain relief specialist and is among the top pain care doctors in New Jersey and the country. He is an award-winning expert and contributor to prominent media outlets.
Dr. Eric D. Freeman has been recognized for his thoughtful, thorough, modern approach to treating chronic pain. He has been named a "top pain management doctor in New Jersey" and one of "America's Top Physicians" for advanced sports injury treatments.
Why Choose Redefine Healthcare?
Same-day
appointments
Convenient locations throughout
Central & Northern NJ
In-network,
tier-one facility
24 hour turnaround on needed
notes and documentation
Comprehensive and
compassionate pain care
Non-surgical, interventional pain care
in Edison, NJ & Union, NJ