Neck Pain
A real pain in the neck is a lot more serious than your intrusive boss. It can signal anything from a serious medical condition to trauma that you didn't even realize happened. Untreated neck pain can lead to a host of complications. When you begin your search for a "neck pain doctor near me", the next step is to choose the best pain management clinic. Diagnosis is simple when you rely on the experts at Redefine Healthcare. They see cases of neck and back pain daily, and they have the latest tools and techniques to diagnose and treat neck pain. Call today to talk to a compassionate sports injury doctor who takes into consideration your lifestyle and goals. Neck pain treatment is right near you in NJ and diagnosis is easier than ever.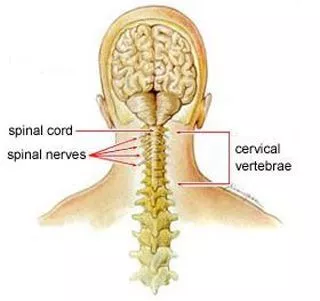 Your neck is composed of muscles, ligaments and the upper spinal vertebrae. Due to the neck's range of motion and lack of protection, it's vulnerable to strains and other injuries at all stages of life. Neck pain can range from intermittent and subtle to chronic and debilitating.
Neck pain is a common ailment and often a result of poor posture since so many jobs require leaning in front of a computer screen or hovering over a workbench. In rare cases, neck pain can be a symptom of something more serious.
If your neck pain coincides with numbness or tingling in the arms or hands, you need to seek immediate medical treatment.
Pain in the neck can come from several different sources. By middle age, nearly one-half of the population reports experiencing some neck pain. Typically, from two to 11 percent of people are suffering from a pain in the neck at any given moment. You don't have to suffer when you visit doctors who excel in interventional pain management techniques, like those at the center for pain management in NJ of Redefine Healthcare.
Types of Neck Pain
Due to the complex and delicate nature of the neck, a pain in the neck can manifest in several different ways. The most commonly reported types are:
Muscular. The muscles of the neck can become achy and sore after strenuous activity or psychological stress. Muscle spasms in the neck can cause painful tightening and stiffness.
Headache. Typically appearing at the back of the head or the top of the neck, neck-induced headaches result from muscle tension or spasms.
Vertebral. Arthritis in the vertebral facet joints can cause both sharp and dull pain when you move your head from side to side.
Nerve-related. A pinched nerve in the neck can cause various levels of pain. Depending on the nerve, the pain or numbness may even extend through the arm and down to your hands.
Neck Pain Causes
While neck pain can result from trauma, poor posture or disease, some of the common triggers include:
Neck or back injury from an automobile accident or sports injury are some of the most common types of injuries that lead to neck pain.
Herniated discs in the upper back can place enough pressure on the area to cause a pinched nerve in the neck.
Arthritis in the neck, either osteoarthritis or rheumatoid arthritis, often occurs after years of wear and tear or from an immune disorder.
Congenital bone defects
Meningitis
Cancer
Tumors
Only an expert neck pain specialist in NJ can correctly determine the cause of your neck pain and prepare the appropriate course of treatment.
When To See a Neck Injury Specialist?
Neck pain can be annoying and may limit your overall quality of life. However, how do you know when it is time to see a neck injury doctor? If your pain persists for over a month without improving, it is time to see a neck injury doctor. If your spine begins to hurt, you have chills, or a strong headache to go along with your neck pain, do not hesitate to see a Redefine Healthcare neck injury specialist in NJ because these may be signs of more serious spinal problems. Our neck doctor will be able to tell you whether the cause of your neck pain is serious.
Neck Pain Diagnosis
If your neck pain doesn't disappear on its own, you need to visit the neck pain treatment center at Redefine Healthcare. A specialist can diagnose your specific condition through a physical examination, imaging tests, blood tests and if necessary, electromyogram (EMG) and nerve conduction studies.
Whether you're suffering from occasional or chronic neck pain, you've likely asked yourself how to get rid of or relieve neck pain. Searching for a "neck specialist near me" doesn't have to be a frightening prospect! One of the most common reasons why people are afraid to search for a "neck pain doctor near me" is from fear that surgery is the only option to treat their pain. Fortunately, your Redefine Healthcare pain management specialist can put together a personalized program to cure your neck pain with the least possible disruption in your life and routines.
What Types of Pain Treatment Can a Neck Specialist Near Me Offer?
At Redefine Healthcare, pain experts always try the least invasive forms of treatment first. Conservative neck pain treatment options include:
Rest
Physical therapy and exercise
Weight loss, if necessary
Smoking cessation, if required
Alternating ice and heat
Chiropractic alignment
Posture improvement
Therapeutic massage
Anti-inflammatory medicine
When neck pain persists, and none of the conservative treatments seem to work, you may be guided to more aggressive forms of minimally-invasive medical treatments, such as:
Muscle relaxants
Tricyclic antidepressants
Cervical neck brace
Topical steroids
Trigger point injections
Corticosteroid injections
Transcutaneous electrical nerve stimulation (TENS)
Traction
If these techniques haven't provided any significant relief after six to eight weeks, you may require surgery. While it's rarely necessary, neck surgery is effective at relieving pressure on the nerve root or alleviating spinal cord compression.
When searching for a "neck specialist near me", your results will provide a ton of options. Keep looking until you find pain doctors that use the latest minimally-invasive treatments. Don't wait to get professional neck pain treatment. Prevent serious complications that may reduce your mobility and cause permanent damage. Contact the best sports injury doctor in NJ of Redefine Healthcare or visit one of the convenient locations in Union, Paterson, Clifton and Edison, New Jersey.
Why Whoose Our Pain Management Clinic in NJ?
Same-day appointments
In-network, tier-one facility
Comprehensive and compassionate pain care
Convenient locations throughout
Central & Northern NJ
24 hour turnaround on needed notes and documentation
Non-surgical, interventional care
Locations
2500 Morris Ave, Suite 220
Union, NJ 07083
925 Clifton Ave, Suite 203
Clifton, NJ 07013
10 Parsonage Road, Suite 208
Edison, NJ 08837
922 Main Street, Suite 201
Paterson, NJ 07503
185 Fairfield Ave, Suite 2A
West Caldwell, NJ 07006
870 Palisade Ave, Suite 205
Teaneck, NJ 07666