At the first signs of discomfort in your upper back, seek a firm diagnosis, so you don't end up with a more severe condition. While you may just be putting your muscles through a stressful time, it's also possible that something more is going on with your spine. Call Dr. Freeman, a top-rated pain management doctor in New Jersey, for a firm diagnosis and recommendations for quickly getting your back healthy and strong again.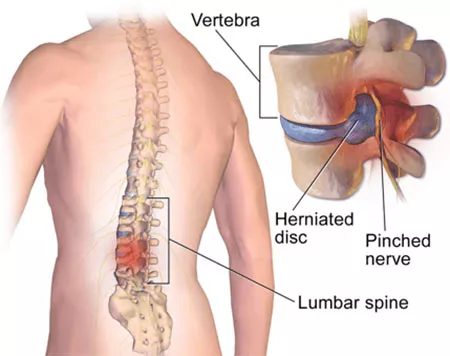 It doesn't matter how often you work out or how well you eat. Upper back pain has a way of sneaking into your life. Many exercise regimens can lead to a debilitating condition. Pain in your upper back generally refers to the discomfort and aching around your shoulders and neck. Although not as expected or debilitating as lower back pain, upper back pain can be an agonizing experience.
The upper and middle back consists of the thoracic spine, which comprises 12 vertebrae that run from a spot between your shoulder blades up to the bottom of your neck.
If home care like rest and ice don't cure your symptoms, you're wondering, "Where can I find a back pain specialist near me ?" The specialists at Redefine Healthcare's pain management clinic in NJ are adept at diagnosing back pain and providing the best pain therapy techniques in northern New Jersey.

Dr. Freeman has been my doctor for ten years+ I couldn't say enough great things on here. I came to him after major back surgery looking only to be able to enjoy my new family. Dr. Freeman has got me through and then some.
Ray
Upper Back Pain Causes
You can hurt your upper back in so many ways that it might require a specialist to get to the bottom of your pain.
Some of the most common causes of upper back pain include:
Pulled back muscle . Overexertion can result in painful soft tissue damage to the muscles and ligaments. Soft tissue damage can happen when you play a sport requiring much upper body participation, such as tennis or baseball. You may also hurt your back simply by lifting something heavy wrongfully.
Kyphosis. This condition is usually an age-induced malformation of the spine that often results from years of bad posture. On the other hand, it's called Scheuermann's disease when it appears before puberty and usually occurs in young athletes.
Back injury . Damage to your neck and back from sprains, broken bones, awkward or exaggerated movements, impacts, or accidents can result in lasting aches and pains.
Aging. The back endures enormous stress over the years. As time passes, there's usually a natural decay of the joints in your upper back. As these joints deteriorate, they tend to reduce flexibility, causing pain and discomfort.
Herniated disc . Discs have a rubbery exterior and gel-like interior to cushion the bones that form your spine. They become herniated when the outer shell ruptures, allowing the inner substance to ooze. This material can press on a spinal nerve, causing severe pain. A range of actions and genetic components figure into this condition.
Pinched Nerve . Typically related to inflammation in the surrounding tissues, a bone spur also causes a pinched nerve. You may suffer a pinched nerve from repetitive motions like keyboarding, hunching over an electronic device too long, or using improper form in your regular activities and exercises.
Upper Back Pain Symptoms
When suffering from pain in your upper back, you may experience any of the following associated symptoms:
Reduced mobility
Lethargy or weakness
Difficulty sleeping due to the pain
Worsening posture
Neck misalignment
A burning sensation
Muscle spasms
The pain in your upper back may be a symptom of a more severe condition, such as an infection, a fracture, or cancer. Upper back pain just on the right side or just on the left side may indicate whiplash or spinal stenosis.
Read more: 11 Signs Your Upper Back Pain Is Serious Trouble It May Be Your Desk Job
Upper Back Pain Treatment
The treatment for upper back pain depends on your diagnosis. Multiple treatments are available; your pain management expert always starts with the least invasive procedure. If that doesn't work, your doctor has a range of other treatments available, such as:
Light stretching or yoga. Increased mobility can improve circulation and reduce pain.
Ice and heat. Ice reduces inflammation while heat improves circulation.
Physical therapy. Strengthening supporting muscles relieves the constant stress on your upper back. Massage also relaxes your muscles so you can stretch and strengthen them.
Over-the-counter (OTC) medications. Medicines such as ibuprofen and naproxen sodium are non-steroidal anti-inflammatory drugs (NSAIDs) that reduce acute pain and swelling. Overuse can cause serious side effects, so follow your doctor's orders when taking them.
Prescription medications. If OTC medications aren't strong enough, your doctor may prescribe prescription-strength NSAIDs or muscle relaxants.
Topical medications. Numerous creams and ointments for localized pain relief are available in prescription and non-prescription.
Opioids. Although ineffective for chronic pain, these narcotics can reduce the pain for a short time under strict doctor supervision, as these drugs come with addiction risks.
Surgery. Surgical solutions are reserved only for severe structural problems. Surgery, even minimally invasive procedures, is usually a last resort.
The experts at Redefine Healthcare specialize in designing personalized upper back pain treatment programs for your specific condition. Pain management intervention gets you back to an active lifestyle as soon as possible while helping you to avoid future upper back pain. Contact Dr. Eric Freeman, the best pain management doctor in NJ, today for an initial consultation.
Everyone there was very friendly. I had a nerve block, and the staff explained everything to me. They also kept checking on me to make sure I was ok. During the procedure, Dr. Freeman asked me several times how was I.
"
Dr. Eric D. Freeman is a top-rated, best-in-class pain management doctor. He is a nationally recognized pain relief specialist and is among the top pain care doctors in New Jersey and the country. He is an award-winning expert and contributor to prominent media outlets.
Dr. Eric D. Freeman has been recognized for his thoughtful, thorough, modern approach to treating chronic pain. He has been named a "top pain management doctor in New Jersey" and one of "America's Top Physicians" for advanced sports injury treatments.
Why Choose Redefine Healthcare?
Same-day
appointments
Convenient locations throughout
Central & Northern NJ
In-network,
tier-one facility
24 hour turnaround on needed
notes and documentation
Comprehensive and
compassionate pain care
Non-surgical, interventional pain care
in Edison, NJ & Union, NJ