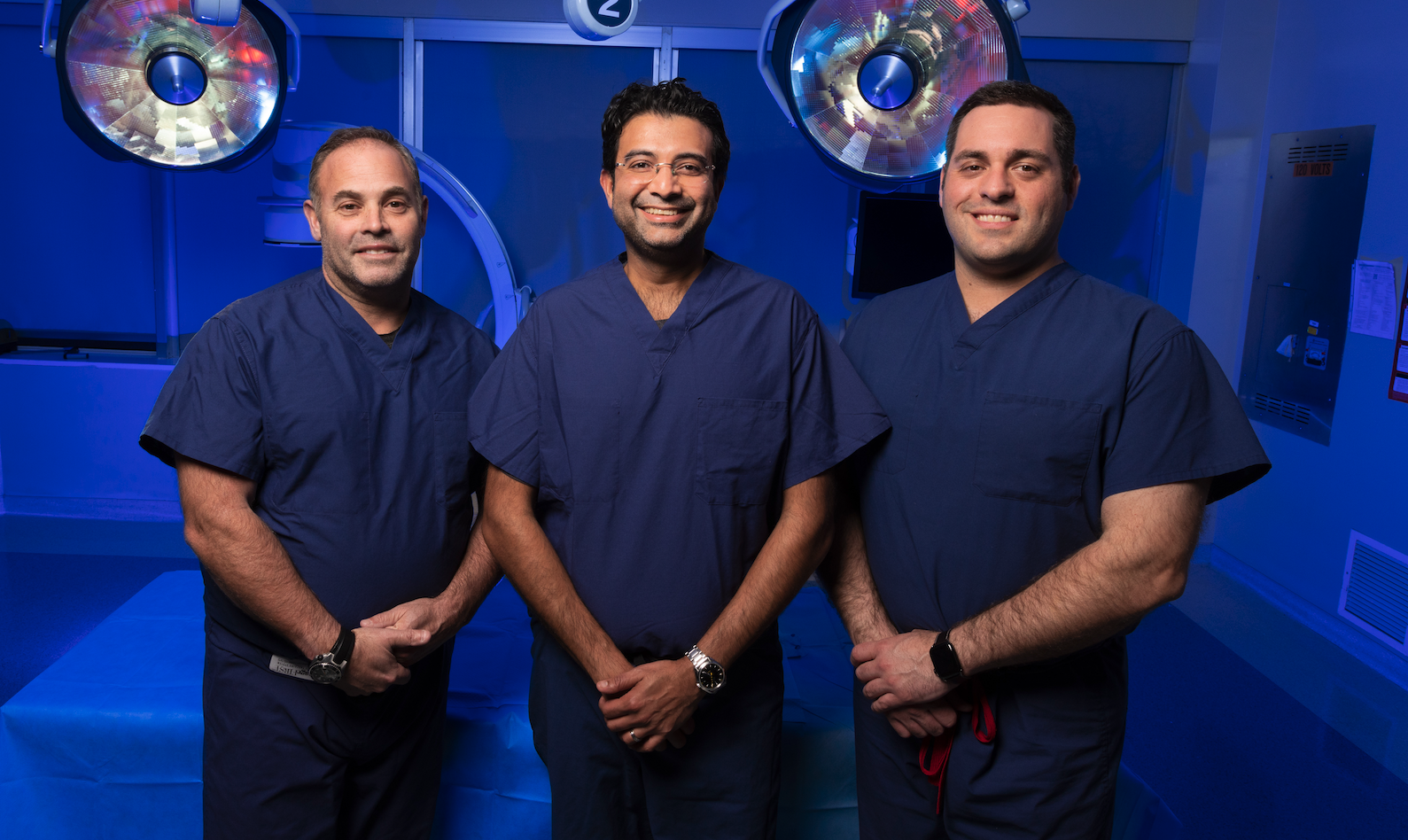 Redefine Healthcare has partnered with Premier Brain & Spine to offer spine surgery at multiple locations. When interventional treatments for back and neck pain fail to provide adequate relief, surgery may be your next option, and now you don't need to go far to see a specialist. This team provides surgical intervention for conditions like spinal cord injuries, spinal stenosis, and more.
Meet The Team
Dr. David Wells-Roth
Dr. David Wells-Roth is board-certified in neurosurgery. He completed medical school at George Washington University School of Medicine and then completed his surgical internship and neurosurgical residency at Weill-Cornell Medical Center in New York City. Dr. Wells-Roth has additional specialized fellowship training in interventional neuroradiology as well as skull-based neurovascular surgery. He also trained at Memorial Sloan Kettering in Oncologic Surgery of the brain and spine. Dr. Wells-Roth provides the highest quality cerebrovascular surgical and endovascular techniques to patients with acquired and congenital neurovascular disease. He has expertise in minimally invasive spinal surgery and complex spinal instrumentation.
Dr. Harshpal Singh
Dr. Harshpal Singh is a board-certified neurosurgeon who has advanced subspecialized training in both neuro-radiology and complex and minimally invasive spinal surgery. He has extensive experience treating a broad range of complex patient conditions using the latest treatment approaches. Dr. Singh attended medical school at the Medical College of Georgia, followed by a residency at Mount Sinai School of Medicine, where he served as Chief Resident. During his fellowship training at the University of Miami, Dr. Singh focused on treating spinal cord injuries, severe spinal trauma, and complex cervical spine deformities. He is also highly experienced in treating neurological head trauma and general neurosurgery. His clinical research has centered on spinal fusion and complex revision spinal surgery. Dr. Singh believes that a strong physician-patient relationship is critical to a positive outcome. He works hard to get to know patients on a personal level, and ensures that they are comfortable with, and confident in, the treatment approach selected.
Dr. Aaron J. Greenberg
Originally from Dallas, TX, Dr. Aaron J. Greenberg specializes in the diagnosis and treatment of orthopedic conditions of the spine. After graduating from Johns Hopkins University in Baltimore, Dr. Greenberg returned to Texas for medical training. He was elected into the AOA honor society after finishing in the top of his medical school class at Texas Tech University. Dr. Greenberg is board-certified in orthopedic spine surgery.